Berlainmont Hotel Group
Founded
183 AP
Headquarters
Francisco (High Samuelonia), UFK of St. Samuel
Company President
Lord Oscar Berlainmont
Industry
Hospitality
Employees
189,418
Berlainmont Hotels is an international chain of full-service hotels and resorts founded by Lord Lucifer Berlainmont founded in 183AP in Francisco, St. Samuel. The Berlainmont Hotel group currently own 582 hotels across Vexillium. Besides luxuty hotels, Berlainmont also own a number of holiday complexes and leisure hotels.

The first Berlainmont Hotel was opened in Francisco, High Samuelonia province, St. Samuel, in 183AP by retired Samuelonian General, Lord Lucifer Berlainmont. Upon retiring from the army, Lord Berlainmont used his generous retirement package to purchase a block in the up-market St. Bernard Street, Central Francisco. He opened the Berlainmont - Saint Bernard Hotel on December the 29th 183AP and he ran the exclusive hotel upon millitary lines. With the initial success of his first hotel he opened a further three hotels the following year in Mont Canisi, Zurghada and Véoncy.
Lord Berlainmont continued the rapid expansion, opening properties along the entire West coast and the success and popularity of Berlainmont was unprecedented. The chain of hotels became famed for there style and glamour and the "General," as his staff called him, recruited a large number of former army colleagues to assist in the running of his hotels.
Lord Lucifer Berlainmont died in 201AP and his son, Georgi Berlainmont took over ownership of the chain. Georgi continued in his fathers foot steps and by 210AP, owned 45 hotels across St. Samuel. Georgi opened his first hotel abroad in 214AP, in Cruishaven, Cruisana.
The company has remained in the Berlainmont to this day and the multi-million crown hotel group now runs 582 hotels across Vexillium. The current company president is Lord Oscar Berlainmont.
Company Details
Edit
Company President: Lord Oscar Berlainmont
Employees: 189,418
Berlainmont Hotels by Country
Edit
Berlainmont Hotels

| Country | Number of hotels |
| --- | --- |
| Aethelnia | 37 |
| Angliyaa | 27 |
| Cruisana | 49 |
| Davenport | 25 |
| Dascunya | 30 |
| Draconia | 12 |
| Feniz | 19 |
| Lamb's Cove | 31 |
| Neoliliana | 48 |
| Porto Capital | 33 |
| Shaelic Commonwealth | 27 |
| St. Samuel | 211 |
| Sutherfold | 4 |
| Utania | 4 |
| Vingarmark | 12 |
| Wesmerite | 7 |
| Whiland | 6 |
Holiday Resorts
Edit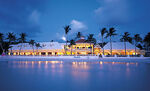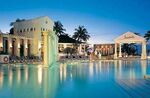 Saint Samuel
Cruisana
Berlainmont Ocean View Resort, Shipshaven
Berlainmont Royal Mayfair, Copehaven
Berlainmont Royal Pines Resort, Royal Pines
Davenport
Berlainmont Royal Marlboro, Sainte Lise
Lambs Cove
Berlainmont Crystal Bay, Clearwater
Berlainmont Myo, Beach Resort
Ad blocker interference detected!
Wikia is a free-to-use site that makes money from advertising. We have a modified experience for viewers using ad blockers

Wikia is not accessible if you've made further modifications. Remove the custom ad blocker rule(s) and the page will load as expected.