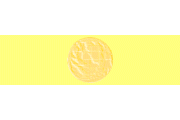 The Geographic Society of Vexillium unites a number of national, military and scientific institutes and organisations dedicated to geography, cartography and related sciences.
Full Members
Edit
Cruisana Cartographic Council (CCC)
Royal Cruisana Cartographer
Cruisana Defense Geographic Service
Geographic Department, Cruisana University
Royal (Fenizic) Survey Office
Armed Forces of Feniz Mapping And Geographic Service
Cartographic and Geodetic Institute, Emir Dr. I'Foundpat-Role University (Feniz)
Fenizic Relief Forces (Staff) Geographic & Mapping Division
Fenizic Relief Forces (FRF Academy) Climatologic & Geographic Department
Fora Rifo Phosphates Co. Survey Department
(Lendosan) Alvare Institute - Geographic Unit - formerly The Praetorial Cartography Institute of Drinomar
Geographic Institute of Northern Gronk - GING Museum
(Porto Capital|Portocapitalian) Sociedade Histórica e Geográfica Nacional (NGHS)
The Somerish Board of Chartwrights (SBCW, formerly: Somerish Ordnance Survey)
Vingarmark's Kortagerðar-þjóðfélag
(BWA) Realmsacademy (ex Westrian Academy) of Maps and Flags (RAMF)
Utanian Cartographic Society (UCS)
SGI (Stervian Geographical Institute)
also acting as liaison to the Stervian Army Cartographic Office (Secrétariat à la Guerre - Bureau des cartes)
Allacoan Cartography Office (ACO)
Invited to become Members
Edit
(Altlandic) Royal Cartographic Institute of the University of Midleburgh
Davenport Cartographic Bureau
Geographic Institute of the Republica Ensolelhada
Cartographical Institute of the Republica Ensolelhada
(Ezoan) Rega Ofcejo de Kartografio
G.D. of Lamb's Cove (The VexGlobe - 3D Arts & Crafts Project)
Cartographic Office of the (Caledonian) Interior Ministry
(Cimeran) Underministry of Cartography
Royal Aethelnian Cartographic Institute
(Danican) Royal Institute of Mapping and Surveying
One of the actual tasks is the collection and determination of geographic names throughout the planet, building on the results of former international working groups and continuing their work. To this end, the society has established the Provisional Panel on Geographic Names.
Ad blocker interference detected!
Wikia is a free-to-use site that makes money from advertising. We have a modified experience for viewers using ad blockers

Wikia is not accessible if you've made further modifications. Remove the custom ad blocker rule(s) and the page will load as expected.