Chaudfontaine (Official name: Pays de Chaudfontaine) is one of the Cantons of Aethelnia (member state). it's state capital is Nazaire
This most northeastern area of Aethelnia, bordering on the Futuronian Ocean, is traditionally known as Chaudfontaine, hence the canton's name. The historical origins of this name were lost in the mist of time.
At some time in it's history, nowadays Chaudfointaine was part of Phenixia. During years 301-305 the canton of Chaudfontaine was preceded by an Aethelnian province, named Pays Bas.
The canton's (lesser) arms combine elements of the arms of the city of Nazaire, with the bumblebees of the Wollonian community of Aethelnia. The canton's motto in Phenixian Language reads Aide Toi et Dieu t'Aidera, which translates into Ingallish as God helps those who help themselves.
The Delacroix Automobiles badge incorporates a heraldic device of the Chaudfontaine region.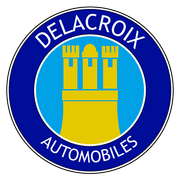 Geography
Edit
tba
Education
Edit
tba
Transportation
Edit
tba
Administration
Edit
tba
tba
Sightseeing
Edit
tba
Ad blocker interference detected!
Wikia is a free-to-use site that makes money from advertising. We have a modified experience for viewers using ad blockers

Wikia is not accessible if you've made further modifications. Remove the custom ad blocker rule(s) and the page will load as expected.