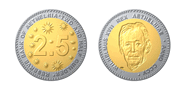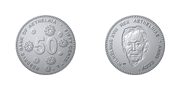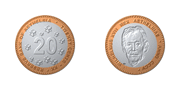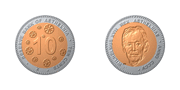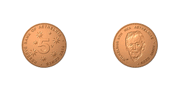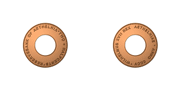 Bank motto:
Pecunia Non Olet (Ing.: Money doesn't stink)
The Reserve bank of Aethelnia, is the monetary authority in Aethelnia. It is in charge of:
Setting monetary policies for the whole kingdom of Aethelnia. Primary responsibility is to maintain the stability of the national currency, the Aethelnian Guilder, and of the money supply.
Controlling subsidized loan interest rates, and acting as a "bailout" lender of last resort to the Aethelnian banking sector during times of financial crisis (private banks often being integral to the national financial system).
Supervisory powers to ensure that commercial banks in Aethelnia (both foreign and domestic) and other financial institutions in Aethelnia do not behave recklessly or fraudulently.
Independent bank
Edit
The Reserve Bank of Aethelnia is autonomous from other authorities in the kingdom, to prevent the possibility of government interference in monetary policy. In the past, it has been observed that central banks gave in to the pressure of government authorities to raise/lower the interest rate to serve political agendas, most infamously the dreaded "lower-the-interest-rate-to-prolong-an-economic-boom-so-i-can-get-reelected-by-our-moron-electorate" trick. The Reserve Bank of Aethelnia is a so-called "independent central bank" that operates under rules designed to prevent political interference. The Reserve Bank is headed by a bank governor, who is appointed by Parliament for the duration of 16 years, or until he/she chooses to retire.
The Aethelnian Guilder
Edit
The Aethelnian Guilder replaced the Aethelnian Mark in year 305, for no particular reason. A Guilder is divided in 100 cents, and there are currently 8 denominations. All denominations, except the 2cents coin, feature the effigy of the head of state, currently HRM King William XVII of Aethelnia and his royal monogram, and read "WILHELMUS XVII REX AETHELNIAE ANNO CCCV" with CCCV (305) being the year the coin is minted. On the side all denominations read: "VIS UNITATE FORTIOR", meaning (roughly translated) from Lilliani Unity strengthens.
All coins are minted in Saint Thomas by the Royal Mint of Aethelnia.
Bank notes
Edit
The Aethelnian Guilder comes in 6 different bank note denominations, namely 10, 20, 50, 100, 500, 1000
The 311-series Aethelnian bank notes features the effigy of the Aethelnian head of state, King_WILLIAM_XVII on the obverse, and a historic person of (internationally recognized) merit on the reverse.
(list incomplete & in random order):
Ad blocker interference detected!
Wikia is a free-to-use site that makes money from advertising. We have a modified experience for viewers using ad blockers

Wikia is not accessible if you've made further modifications. Remove the custom ad blocker rule(s) and the page will load as expected.