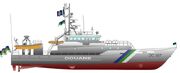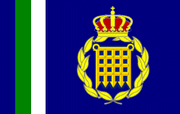 The Royal Customs and Excise of Aethelnia (abbrev. RCEA) is a federal government service in Aethelnia, generally known as douane, under leadership of the Treasury. Customs and Excise officers have authority throughout the country, including the powers of entry to premises and of arrest. The RCAE are not part of the the armed forces of Aethelnia.
Excise or Excise tax (sometimes called an excise duty), is a type of tax charged on goods produced within the country (as opposed to customs duties, charged on goods from outside the country).
Responsibilities
Edit
The service is responsible for the collection of indirect taxes, such as VAT, customs duties, excise duties, air passenger duty, environmental duty, levy, insurance premium tax, stamp duty, landfill tax.
It is also responsible for managing trade statistics of the import and export of goods and services from/into Aethelnia.
The service also guards the borders of the kingdom from smugglers and illegal entry aliens.
Enforcement of the national minimum wage and collection and publication of the trade-in-goods statistics.
Ad blocker interference detected!
Wikia is a free-to-use site that makes money from advertising. We have a modified experience for viewers using ad blockers

Wikia is not accessible if you've made further modifications. Remove the custom ad blocker rule(s) and the page will load as expected.