Samuelonian Petroleum
Founded
206 AP
Headquarters
Francisco, UFK of Samuelonia
Company President
Sir Rayden Avinport
Industry
Oil & Gas
Products
Petroleum, Natural gas, Motor fuels, Aviation fuels & Petrochemicals
Employees
106,000
Slogan
"TBC"
Samuelonian Petroleum or SP is a Samuelonian based oil and petroleum company. It is a Samuelonian multinational company, headquartered in Francisco, Samuelonia, operating in all areas of the oil and gas industry, including exploration and production, refining, distribution and marketing, petrochemicals, power generation and trading. It also has renewable energy interests in biofuels and wind power.
In March 206 AP, a group of geologists discovered a large amount of oil near Salwyncourt, Samuelonia. It was the first commercially significant find of oil in Samuelonia. Isaac Northburg, who had financed the group of geologists founded the Samuelonian Petroleum Union company which would eventually become known as Samuelonian Petroleum.
Operations
Edit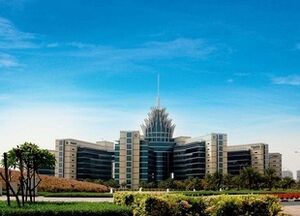 SP has operations in Samuelonia, Angliya, Dascunya, Trinia, Feniz, Bowdani and Caboteniasa, with the global headquarters, the Northburg Centre, in Francisco, Samuelonia. As of November 315, the company had a total of 106,000 employees.
Ad blocker interference detected!
Wikia is a free-to-use site that makes money from advertising. We have a modified experience for viewers using ad blockers

Wikia is not accessible if you've made further modifications. Remove the custom ad blocker rule(s) and the page will load as expected.