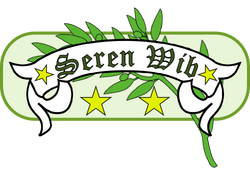 Seren Wib (lit. 'Shooting Star') is a brewery from Kemedal. It was founded in 61 AP as the Brewery Prhyderych-Moss, after its founders Llewelyn Prhyderych and Colwyn Moss. In 211 the brewery received a Royal Warrant of Appointment from king Iestyn I. In 277 the last descendant of Llewelyn Prhyderych, Steffan Prhyderych died, after which the brewery ceased to be a family company. In 303 it was renamed Seren Wib, after the brewery's most successful beer.
Ad blocker interference detected!
Wikia is a free-to-use site that makes money from advertising. We have a modified experience for viewers using ad blockers

Wikia is not accessible if you've made further modifications. Remove the custom ad blocker rule(s) and the page will load as expected.